Sundance Airport (KHSD, 122.7 | AWOS 120.975, AWOS 405.283.9848) is a privately-owned, public-use facility located in Oklahoma City one mile West of Kilpatrick Turnpike and one mile North of Northwest Expressway. It has a 5001-foot concrete runway (18 and 36), 190 T-hangars, two 120x120 FBO hangars, terminal facility, tie-down facility, and offers both self-serve and full-service 100LL AVGas and full-service Jet-A fuel.
Description:
Sundance Airport's Story
Sub Description:
Why it's better to work, play and live at Sundance!
Image:
Background Image: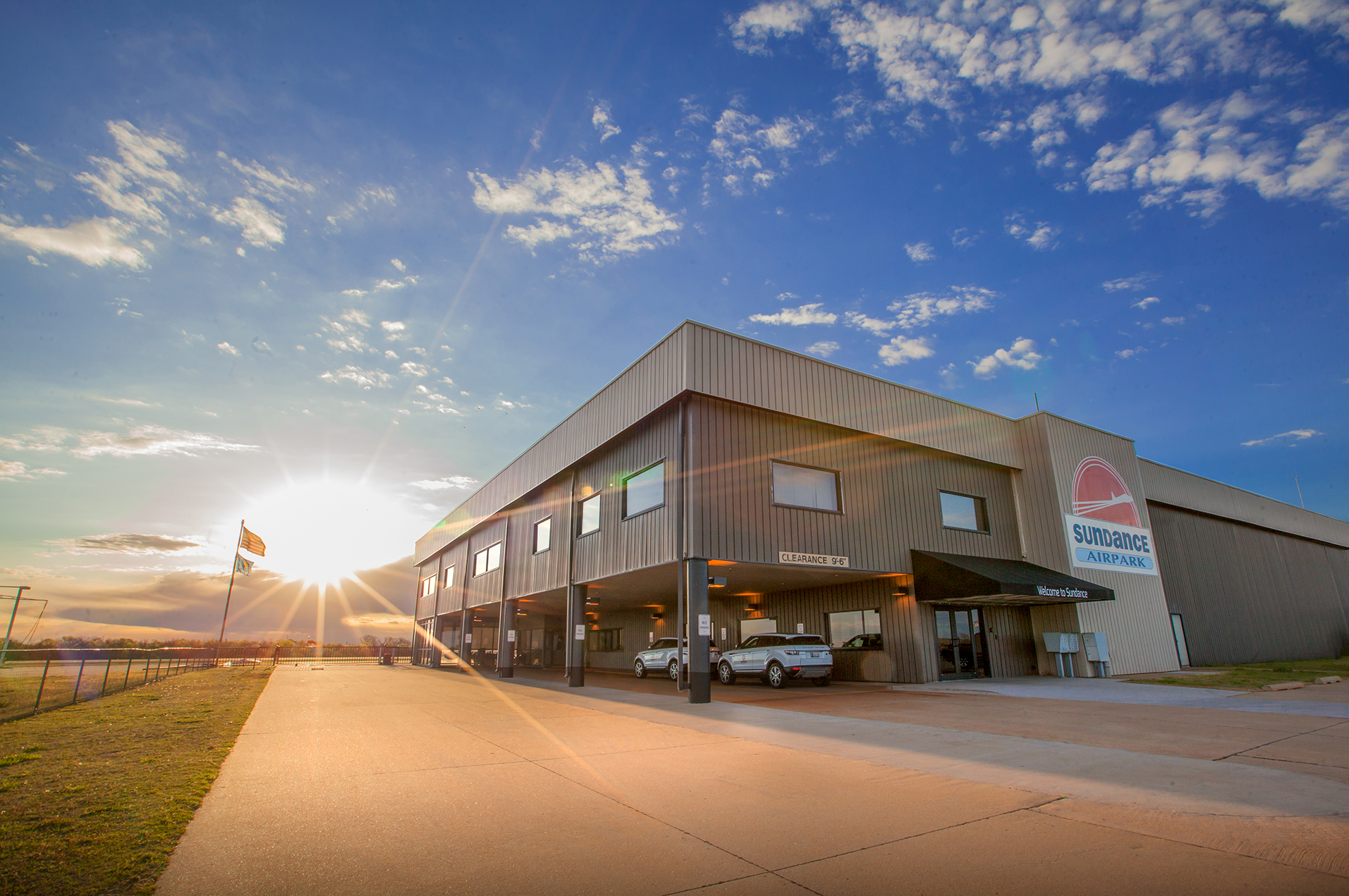 Details:
Locate your business just off the taxiway or inside the terminal building. Whether giving customers easy access to your products and services or using our conveniences to get to your clients, accomplish it at Sundance Airport.
  WORK
The skies are meant for flying, and we're here to make your experience exciting and fun at every turn. Play in the air or on the ground at our many hosted events. Let Sundance Flight Academy instructors teach you how to soar.
  PLAY
Hangars house more than airplanes. Custom-build your condo hangar with so many amenities you'll think you're on vacation. Plus, you will have front row seats to all our fun and exciting events such as fly-ins, pancake breakfasts, specialty aircraft visits and more!
  LIVE